Remembering Alice Eriks-Brophy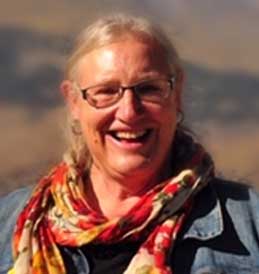 A leading researcher on the influence of culture and language socialization on communicative practices and a Professor Emerita in the Department of Speech-Language Pathology at the University of Toronto has passed away. Dr. Alice Eriks-Brophy died September 21 at her home surrounded by family.
Professor Susan Wagner remembers her colleague as "dedicated to sharing her knowledge, wisdom and expertise in aural rehabilitation, research and beyond with new generations. Alice showed great warmth and genuineness in all her interactions – relationships and collaboration were key to her and she was inclusive and respectful to all. She found a home at the University of Toronto and we were so lucky to have her as a colleague in our department."
Following the completion of a B.A. in Modern Languages and Linguistics from McGill University in Montreal, Dr. Eriks-Brophy earned a B.Ed in Teaching English as a Second Language and Special Education from the University of Toronto. She then studied again at McGill University in the well-respected Auditory-Oral (Re)Habilitation and Education program and received a M.Sc.A. (Clinical) followed by a MSc. (Research) and a PhD through Human Communication Sciences and Disorders. Her PhD dissertation, with supervisor, Dr. Martha Crago, focused on instructional discourse of Inuit and non-Inuit teachers of Nunavik. This interest in the culture of Indigenous populations and the challenges they face with respect to health care and education was a driving force throughout her career, starting as a classroom teacher with various native communities in Quebec and continuing as a researcher, first at the University of Ottawa, working with these communities in northern and southern Québec and Ontario. She was at the forefront of adopting new technologies in clinical tele-practice and collecting language samples to study language socialization practices of families of minority-speaking preschool children with and without hearing loss.
Two of Dr. Eriks-Brophy's students, Glynnis DuBois and Hillary Ganek, remember her as "always welcoming of guests to her lab – ready with a cup of tea and a friendly story. She encouraged her students to think independently and pursue their own interests while generously sharing her academic achievements with them. Dr. Eriks-Brophy was adamant in her support of speech and language research for under-represented populations and was eager to train the next generation of clinical researchers to do the same."
Dr. Eriks-Brophy served as Coordinator of Graduate Studies in the Department of Speech-Language Pathology from 2013-2015, a position she enjoyed as indicated by her statement "It was particularly gratifying to be able to arrive at the resolution of an issue through collaborative and responsive communication".  She was also the Faculty Liaison for the SLP Alumni Association, a role she fulfilled with great enthusiasm and dedication for 12 years!
Dr. Eriks-Brophy's ashes have been scattered in Georgian Bay, Ont., one of her favourite kayaking spots, and in Seaview, PEI, a beloved second home for her and her family. She is survived by her husband, two children and two grandchildren.