Dr. Regina Jokel Promoted to
Associate Professor (status-appointed)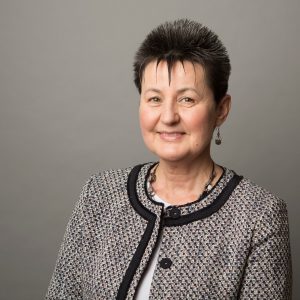 The department of Speech-Language Pathology, Rehabilitation Sciences, Faculty of Medicine is very pleased to announce the promotion of Dr. Regina Jokel to Associate Professor (status-appointed) effective July 1, 2019.
Dr. Jokel is an alumna of the University of Toronto, a member of its faculty and a clinician-scientist at the Baycrest Rotman Research Institute. Dr. Jokel conducts research on preventing language decline in aging, identifying signs of dementia in spoken and written language and designing novel interventions to fight language loss in dementia. Regina is well known to the public for her contribution to the analysis of Agatha Christie's writing suggestive of the author's dementia in her late life. This notion was called one of the 10 ideas of the year 2011 by the New York Times Magazine. Dr. Jokel has published and presented extensively all over the world on language problems associated with dementia. Dr. Jokel was awarded the Age Plus prize by the Canadian Institutes of Health Research for her published work in the field of aging and in 2016 Dr. Jokel was awarded the Distinguished Service Award from the University of Toronto SLP Alumni Association.
Dr. Jokel was recently featured in our latest newsletter for her work on a powerful online tool for self-management of word-finding difficulties. You can find this article here.