What is it like to be a student @UofTSLP?
Get the answers here!
As a student in our program what would you like your future peers to know…
What is the Workload like?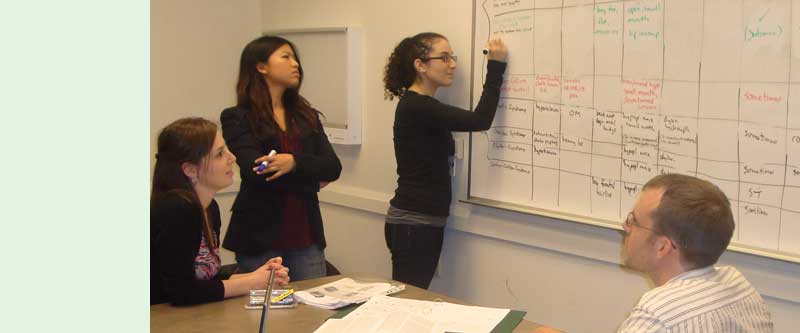 "While many new clinical skills are learned at placement, the knowledge that we gain from our classes provides us with a great background to a variety of different S-LP topics. In the classes themselves, there are many activities and group discussions that would simulate a placement experience as well as different viewpoints and ways to look at a particular case or scenario. It is really great to be able to talk out various concepts with classmates and to work with different people. The class schedule at U of T is reasonable – the latest that most classes run is 4:00 pm. In most of the units we have had an extra day off which is great to catch up on some studying or explore the city. I have been able to carry out the same study habits and routines in the U of T SLP program that I used in my undergraduate program. It is important to find something that works for you! The professors teach us relevant and applicable information to this profession and want us to succeed in this program. I cannot choose just one class to be my favourite because I have really enjoyed them all!"
"I would consider the workload in the first unit of the program to be very similar to an undergraduate term. There is a lot of content covered in some courses, however, it's okay to not know all of the material during this unit. Personally, I found the first unit to be the most difficult, or maybe the least enjoyable, because there is a heavy emphasis on the fundamentals. Units 2 and 4 help you apply the information. Although the workload isn't too bad, there are several extra events and adjustments that can make the first term feel slightly overwhelming. My advice for this is to lean on your classmates because they are probably feeling the exact same way."
"I have found that the workload in the SLP program has been quite manageable. I find the professors try their hardest to space out midterms and assignments so that not too many things are due on the same day. There are times when it is much busier than others but the best advice I can give is to try to stay on top of everything and prioritize as much as possible – you might not be able to always get every reading done! You learn a lot in class, but placement is really where you will realize how much you actually know; plus, it's the perfect way to solidify the material! Each unit has a couple group projects which can be intimidating at first but are a great way to collaborate and see others' perspectives, especially since everyone is coming from different undergraduate programs and has different knowledge. Overall, it is a busy program but with good time management skills and a few solid study buddies, it goes by pretty easily!"
"The workload in the program is dependent on the units but it can get quite heavy (e.g. a few hours each evening on top of class time). My advice is to try and not procrastinate but at the same time, take things day by day. It can get overwhelming if you're thinking about everything at once and comparing yourself to what others are doing. Each person has their own learning process, and that's okay! Keep your sanity by evaluating what work is essential and what work you may skip out on or postpone (e.g. recommended readings usually). Ask questions and visit office hours when you can. The professors are all very helpful and receptive, but you have to initiate the interaction. In addition, if there is research or other areas you're interested in, feel free to ask them! Most importantly, don't forget to balance work with a social life. There's lots to do and see in Toronto, take advantage."
"I would say that the workload in the program is intense in the fall/winter academic units, and calmer during the spring (May/June). Most assignments are group projects and require coordinating time outside of class. This can be difficult, particularly for those who are working Part Time or have family responsibilities. I think in the fall I was too invested in trying to do a little of everything in each assignment, and that isn't going to work in the long run. The groups where we delegated tasks and then brought everything back to finalize functioned best, and also helped reduce the workload. I was doing about 2 hours/day of homework plus 5-8 hours on the weekend in the heavier units. I'd recommend doing readings for familiarity before class, but not stressing about understanding every detail. My favourite class was the Voice Disorders class, but you'll have to wait for spring (Unit 4) for that! Articulation in the winter was also very interesting (Unit 2). Field trips happen, were fun and informative, but more of a spring thing. I didn't feel super prepared going into my placement, but it turned out I had the theoretical foundations to make it through. On top of that you're trying to wrap your head around the hours requirement for placements and the Interprofessional Education (IPE) program, etc. There's a lot to take in…so don't forget to breathe!"
Briefly describe your Clinical Education experience at U of T.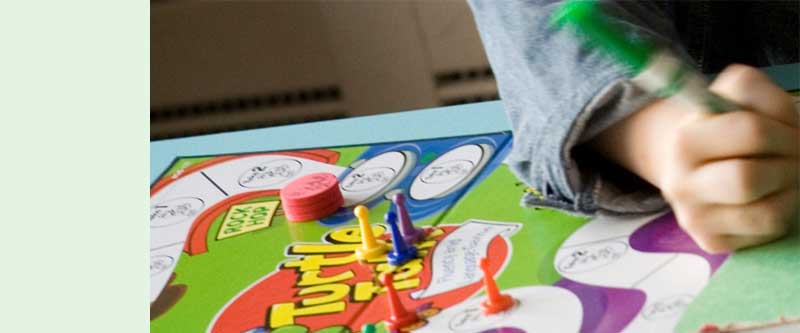 "I thoroughly enjoyed my clinical placement experience! During the two months at my placement, I learned an invaluable amount of information regarding administering assessments and therapy to children with Autism. This was all thanks to my AMAZING Clinical Educator who always took the time to discuss and demonstrate strategies and therapy techniques. Additionally, this placement allowed me to continue to develop creative thinking skills and practice flexibility in sessions (for example, changing how a book/activity is used or for how long it is used based on the interest level of the child). My Clinical Educator was very supportive, encouraging, and insightful. We kept open communication about my workload, expectations, and my performance when administering assessments/therapy during sessions. To be able to develop the skill of applying what I learned from the academic units to assessment/therapy whilst adapting the assessment/therapy approach to individual client need(s) is something I will carry into future clinical placements and my future practice as a Speech-Language Pathologist."
"My first clinical placement was amazing! I worked in Barrie as part of the Preschool Speech and Language Program location in Collingwood. I had the opportunity to work on several interprofessional teams, including working with professionals such as a Communicative Disorders Assistant, Occupational Therapist, Resource Consultant, Infant Development Worker, Physiotherapist, Dietitian, and a Nurse. A typical day for my placement included two 1.5 hour assessments (one in the morning and afternoon) that were done, when possible, with all of the professionals supporting the child and family. Assessments were on-going (for e.g., every 6 months), consults, or assessing to support the child transitioning from preschool to school. Therapy through this program was coaching for parents, rather than direct therapy with the child. I had the opportunity to participate in the Hanen 'More than Words' program, Neonatal Follow Up Clinic, and a Feeding Clinic at the hospital outside of the typical assessment and therapy provided. The caseload at my site included predominantly English-speaking families, with children ranging from 5 months to 4.5 years. My site supported children with varying hearing levels, and various diagnoses (for e.g., Autism Spectrum Disorder, Developmental Delay). Overall, the 2-months flew by and was a valuable learning experience".
"My first clinical placement was a private practice that specializes in children with Autism Spectrum Disorder (ASD) as well as genetic disorders. At this placement I was able to participate in and lead both individual and group therapy sessions. Something I really enjoyed about this, placement was the social skills groups for children with ASD. These groups consisted of about 4 children with ASD who were matched together, and the group focused on helping them hone their social skills with peers, which was really interesting to be a part of! During the individual sessions I worked with both SLPs and Communicative Disorders Assistants and seeing the different styles all of these clinicians had to offer was an extremely beneficial learning experience for me! I wold advise anyone to try and sit in on sessions with as many clinicians as possible in order to learn new tips and tricks as well as what you do and don't like about different styles of therapy."
If you moved to Toronto to attend U of T, how did you find Housing?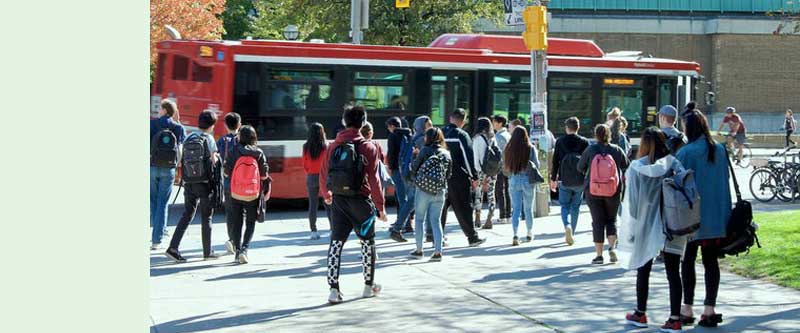 "Finding an apartment in Toronto while living in another city was quite challenging. Given the fact that the rental market is in demand and that I lived six hours away in Montreal, it was difficult to schedule a viewing before someone locally leasing the apartment. I never lived away from home prior to moving to Toronto so this was a very new experience for me. I used websites that had places for rent to search for apartments for my partner and I to move into. These websites are great as they post many listings! The only downfall is that the advertisements posted are not always accurate (the availability and price was often not up to date). The easiest way to reach property managers was through calling them directly to obtain all the details. If you are planning to move in with a roommate, I highly recommend joining different online groups on social media platforms (e.g. Facebook). We didn't end up scheduling a viewing for the apartment we found and luckily everything turned out great. However, I would highly recommend checking out the apartment and location before signing a lease!"
"I moved to Toronto from a small town near Peterborough, ON. I lived in Grad House with three roommates all completing their degrees in History. Grad House is a residence on UofT St. George campus, and it is ONLY for UofT students completing either their Master's or PhD. You share a kitchen and common area as well as bathrooms (2 showers and bathrooms are shared between 4 people) but have your own individual room. I've had a pretty great experience. Everyone there is within their own school bubble completing theses or going to the lab but there are also lots of opportunities to get involved outside of school and in the community. There's a running group and mindfulness meditation every week. Also, you can  do community outings (usually at reduced prices) like the annual Mac and Cheese Fest! The only downside I've had to living here is the limited access to downtown, where most of my friends and other students in the program live. However, you are steps away from the Spadina."
Briefly describe your Social Life at U of T.
What has your experience of living in/attending school in Toronto been like?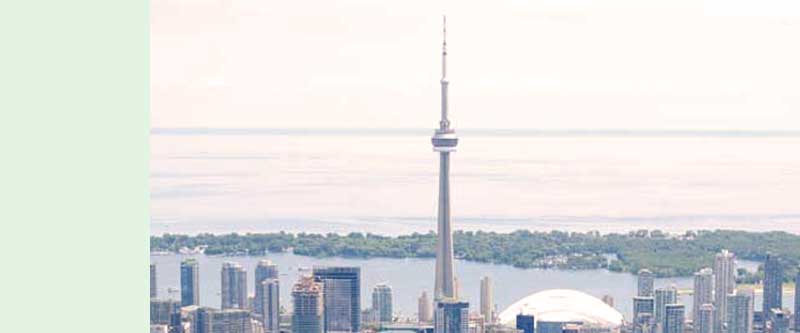 "As an adventure enthusiast from B.C., I couldn't wait to move to Toronto and start exploring. Outside of class time, I enjoy playing on the Rehab intramural volleyball team, exploring the many attractions of Toronto, and checking out the local restaurants/nightlife. I know what you're thinking: "How do you possibly have time to have a social life in grad school!?" Honestly, I have found it much easier to have a balanced lifestyle than in my undergrad. My favourite attraction so far has been the Hop-On Hop Off Sightseeing bus tour. I did this when I first moved to Toronto and it really helped orient me. It also provided a lot of good information and fun facts about the city. The best part was that it included a boat tour of my favourite green space in the city, Toronto Islands! As an added bonus, our class of 2020 is AMAZING and we have so many social events that a majority of the class attends; everything from karaoke to sporting events. My best advice to you is that balance is key. Study hard, put yourself out there, and enjoy living in the big city!"
"Coming from a small hometown, I was extremely hesitant about moving to the big city of Toronto. After living in downtown Toronto for almost a year, I could not be happier. The Speech-Language Pathology program at the University of Toronto is welcoming and fun. We're always doing something together (e.g., intramurals, potlucks, the Royal Ontario Museum, karaoke, etc.). Although some classmates balance work, school, and their social life effectively, I chose to spend my first year exploring the new city and meeting new people.  Some of my adventures include going for runs along the waterfront, taking the ferry to the Toronto island, buying unique items at nearby markets (e.g., Kensington Market, Stackt, etc.), and of course…Jurassic park.  Attending the University of Toronto has been an exceptional experience. There is always something fun to do and see—which is a nice change from small town living. A large part of my experience though, is due to my fellow SLP classmates. I could not imagine life here without them!"
"My experience living in Toronto has been both positive and negative. It took a while to adjust to leaving home and living in a big city, but after the initial transitional period, I have grown to love living in Toronto! A big challenge is managing school work with everything else, and this is where having great time management skills is helpful. A great thing about this program is that everyone (both students and faculty) are extremely supportive and want you to succeed. It's very easy to make friends in this program and there are so many things you can do outside of class time, such as sporting events, concerts, dining, and shopping. There are always fun things happening downtown, and it's a nice advantage having the rehabilitation sciences building located in this area. If I can give any advice to anyone moving away from home for the first time and into the big city, it would be to open yourself up to as many friendships and experiences as possible and allow yourself to enjoy living in Toronto! Take advantage of all the fun and unique opportunities that will come!"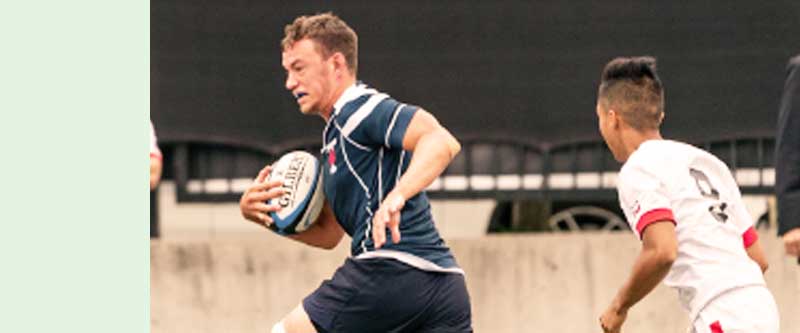 "I was born and raised in Toronto and have really enjoyed being back in the city all year round, after doing my undergrad at the University of Guelph. Toronto is a huge city that has seemingly endless activities and opportunities to explore. During this past school year, I kept very busy playing rugby for the Varsity Blues Men's Rugby Team. Multiple practices a week, as well as a game each week made balancing schoolwork and athletics a challenge, but a rewarding challenge at that. I believe that balancing the demands of a large-extracurricular role as well as my studies benefited my organizational and time-management skills even once the rugby season was finished. Apart from playing rugby I really enjoyed spending time with my classmates, going for all-you-can-eat sushi, going to the ROM and taking advantage of Toronto's active nightlife. Our class of 60 people has organized countless events including potlucks, Raptors game viewings, Karaoke, and birthday celebrations. My first year in the program was very eventful and I'm sure that each year will provide many opportunities for fun and engaging experiences".