Continuing Education
More information about upcoming opportunities coming soon!
Previous Programs and Activities
March 2013
Reflection is a key component in lifelong learning – come and learn about its value and how you can use it in your practice, clinical education and classrooms!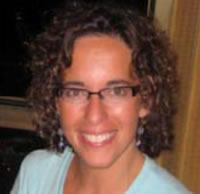 Dr. Hedy Wald will use a combination of didactic and interactive learning to explore the concept of fostering reflection in health professions education and practice. Frameworks for enhancing the educational value of interactive reflective writing and assessing students' level within reflective writing pedagogy will be presented, applied to students' narratives, and discussed. The development of a reflective practitioner with reflection promoting personal, professional and interprofessional development as well as lifelong learning will be explored.
 Join us for this continuing education opportunity Practical Wisdom and Beyond: Fostering Reflection in Health Professions Education and Practice on March 4 from 8:30 am to 12:00 pm.
For more information on how to REGISTER click here . Space is limited! Register Early!
Open to All Professions!
Accreditation for Physicians Pending
To learn more about Hedy Wald, Ph.D. click here                     For a list of her selected publications click here